Why You Need to Add Captions and Subtitles to Video Apps
Videos have taken the digital world by storm. Every popular social media platform has some form of video incorporated into it. For example, Facebook and Instagram have 'stories' which are short videos showcasing a particular moment in time. Even the basis of Snapchat is about sending short snippet videos.
In fact, videos are probably the most popular piece of content that social media users engage with. Why?
Over the last few years, views of branded video content have truly exploded:
YouTube video views have increased by 99%
Facebook videos saw an increase of 258% from 2016 to 2017 – and that number continues to grow
Even Twitter has seen video growth with videos being 6x more likely to retweet than a photo
In fact, videos are taking over the digital world.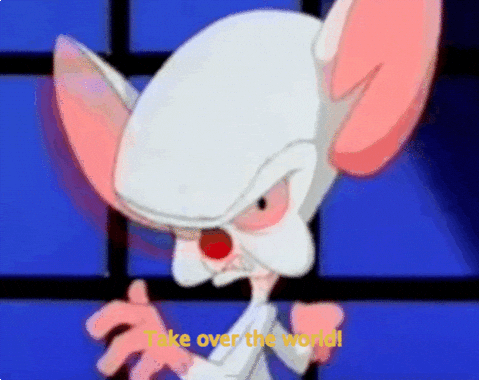 Why are companies turning to social media with their videos? It's where the people are! Facebook alone has approximately 2.07 billion monthly users who watch about 100 million hours of video every single day. YouTube is considered the world's second-largest search engine mainly because YouTube statistics state that over 1 billion hours are watched daily in 88 countries and in over 75 different languages.
While not the largest social media network, Instagram still has over 800 million monthly active users and 250 million active stories per day. As you can see with these numbers, the combined power of social media apps and video is huge! Plus, videos are a great tool to keep your app more engaging and clear for users.
However, before going live, it's imperative to add subtitles to your video apps. Why? Your videos will be able to reach a wider audience, you can gain a competitive edge over your competition, and your viewers will be way more engaged.
How can you add subtitles to videos? That's easy! Read on to learn how to add subtitles to video apps.
Factors to Consider Before You Add Subtitles to Video Apps
One of the biggest pushes for companies to learn how to add subtitles to video apps is due to the FCC and to ensure that those who are hard of hearing and deaf can consume video content. There are 466 million people worldwide who are deaf of head or hearing, and that number is expected to hit 900 million by 2050. Without subtitles on videos, these individuals can't watch your videos.
But what exactly are subtitles, and how do they differ from captions? While they are similar, subtitles and captions definitely aren't the same. Captions are a transcription of dialogue, and subtitles are a translation. Both captions and subtitles will appear as text on the bottom of the video, and represent the conversation occurring between the characters in the video. However, they are both serve different purposes and have different traits:
Captions can either be open or closed. Closed captions (CC) can be turned off with just the click of a button by the viewer. Open captions cannot as they are embedded into the video.
Captions include background noises, different speakers, and other relevant information that a viewer would need to read in order to understand the video content. This is one of the main reasons why closed captions are used by the deaf and those who are hard of hearing.
Subtitles are often used when the video viewer doesn't speak the language in the video. For example, many Americans will watch the famed Japanese anime cartoons with English subtitles.
Subtitles also assume that the viewer can hear the audio, which is why only the speech is translated into text.
Additionally, subtitles are timed transcriptions of audio files and are created well before the release of a video.
High-quality subtitles will be displayed in an appropriate text color (usually white), be free of grammatical errors, will scroll at an appropriate reading speed, and will be displayed on the screen where viewers can easily read and comprehend them. Since subtitles only depict the speech between characters, viewers will notice that there is less text on the screen to read, thus allowing viewers to enjoy the visuals of the video as well.
Captions, on the other hand, have to incorporate background noises and distinguish between speakers which can quickly muddy up the video and cause distractions for the viewer.
As a company, what's the best way to learn how to add subtitles to video apps? The best option that will cost less and save you both time and frustration is to work with an outside company such as Rev who specializes in subtitles. These experts know the ins and outs of how to add subtitles to video apps and online platforms.
Sure, it's easy for a company to add subtitles to a video app that will be hosted on their website, but what happens when that video is then added to Facebook? Different screen sizes, different devices, and even different web browsers can all change the way subtitles show up on a video. A company that knows about subtitles will make sure that your subtitles will be compatible no matter how the video is viewed.
Adding Subtitles to Video Apps Can Be Simple
Rest assured that learning how to add subtitles to video apps doesn't have to be complicated. In working with experts like Rev, they'll know how to consider all the important factors and will allow the entire process to be much easier and stress-free for you.
Plus, the great news is that you don't have to break the bank to add subtitles to video apps. Utilizing Rev's caption services will offer you a flat rate, fast turnaround time, and very accurate results. It's also very easy to use their platform:
You can either upload your files, paste URLs from a video that's already on your website or social media page. You can even pull your video from YouTube or Vimeo.
Once your video file is received, the Rev subtitlers will get right to work. With their network of over 10,000 professionals, they'll work to add subtitles to your video apps 24/7.
Their professionals are humans and not AI software, which means your subtitles will be 99% accurate. And they back that up 100% with their guarantee.
After Rev is done, you'll receive an email with your file so you can review and edit the subtitles. Rev will send caption files (including text and timing) for any of the popular social media apps. Recommended file formats include SubRip (.srt), Scenarist (.scc), and MacCaption (.mcc).
From there, you can download them and publish anywhere.
If you choose to DIY, it could be very obvious when the subtitles scroll way too fast or too slow. The negative consequences of that are fewer video views and lower engagement. Partnering with experts will allow your videos to shine.
There are other options out there that will help to add subtitles to video apps. In fact, there are apps that will automatically add captions to videos, however, they might not always be accurate or clear. While the right solution to add subtitles to video apps are dependent on your goals and budget, not all subtitle solutions will give you equal results. If you want to be in control of the subtitles, use an expert service.
Benefits of Adding Subtitles to Video Beyond Your Apps
Adding subtitles to video apps goes beyond just being compliant with the FCC. Companies who prioritize the inclusion of all audiences understand that subtitles can help everyone, not just deaf and hard of hearing individuals. For example, a study done by the American Press Institute reported that 85% of Facebook videos are viewed with the sound turned off. And that number is only reflective of one social media app.
It's safe to assume that viewers consume videos the same way on other apps, too. In fact, listening with the sound off is actually a choice that many choose to do, and because of that, it's important for companies to follow suit and tweak their video strategy so all viewers can consume, comprehend, and engage with their content.
There are some online viewers who can't view videos with the sound on. For instance, those who are on a plane and forgot headphones or those new moms rocking a baby to sleep.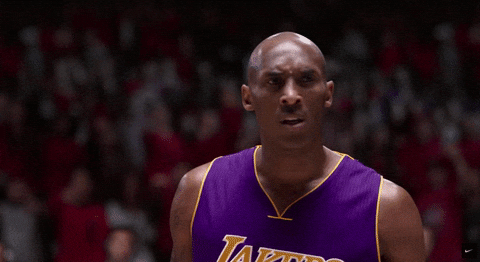 If companies don't add subtitles to video apps, they will pigeon hole themselves and lose out on growing their audience. Adding subtitles makes it easier to provide value to people through an app at all hours of the day.
Subtitles are also a proven method to help enhance learning. With 65% of the world's population being visual learners, video content is extremely helpful, especially in the education sector. Both students and teachers can use educational apps for additional learning and gain a better understanding of an in-depth topic. Videos oftentimes act as educational tools, and adding subtitles helps to add clarity.
Of course, there are some apps out there that need to have subtitles in order to be fully functional. For example, most game-based apps such as Angry Birds rely on storytelling to engage and "hook" their users. Without subtitles popping up to let gamers know what's going on, the app would lose meaning. In order to make sure you bring users back multiple times a week and even multiple times per day, add subtitles to the videos or when someone is talking and you'll see just how competitive and "addictive" your app becomes.
Entertainment, news, and information-based apps are another category of popular apps that require subtitles. Why? Users download and view these apps as an easy way to see what's going on in the world. While there are already a lot of apps like this in the marketplace (Buzzfeed, Reddit, and Smartnews are just a few popular ones), you'll need to deliver your content differently. A great way to do this is to add subtitles to your video app.
Fitness apps are also seeing a rise in popularity. Keep yourself competitive by offering short exercise videos with subtitles so your viewers can workout with music while still understanding the video content.
Whatever type of app you create, it's important to make sure that it creates a certain kind of dependency, engagement, and way to check in for updates.
With just $1.25 per minute, it's affordable to have Rev add subtitles to your video apps. It's also a great way to test and get data on how subtitles change video engagement and satisfaction, and you can even test to see how adding subtitles to your video app grows your audience.
Let Rev Help with Your Subtitles
What are you waiting for? For as little as $1 for your most popular 1-minute video, Rev can add subtitles. With this very small investment, you'll see a huge return in engagement and audience growth with your app. Using Rev's services to add subtitles to video apps is one of the best choices you can make. Contact Rev today, and learn all about subtitles and how it can benefit you.
Affordable, fast transcription. 100% Guaranteed.