Why Trust Is Important When Using a Call Recorder & Steps to Follow
Many people who conduct phone interviews, such as journalists and employers, find it helpful to record the interview and save it for later. Using a call recording app, however, can be a delicate subject for many people. That's why it's important to follow appropriate protocol when recording phone calls.
With phone conversations, there are specific legal and social implications to consider before using a call recorder. Getting clear on these implications can save a lot of time and hassle, and can help you practice appropriate call etiquette and preserve a sense of trust.
Fortunately, you don't have to damage trust to benefit from using a call recorder.
Are There Legal Implications to Using a Phone Call Recorder?
The most important thing you have to do when using a call recorder is to get permission from everyone you record. Otherwise, there could be serious legal consequences.
For most call recording purposes, this is easy enough to accomplish by simply asking. When dealing with more sensitive subject matter, however, people may be less willing to be recorded.
Who enforces recording laws?
You may regularly use a call recorder for work, or only occasionally use a recording app. Either way, you should know who enforces phone recording laws in your location. This can be tricky, since both federal and state wiretapping laws may apply.
If you and the person you are recording are in different states, this can make the situation more complicated. Be sure to get the consent of all parties. If you and the person you are recording are both speaking in the same state, that state's law is more likely to apply to your situation.
Under federal law, you can use a telephone call recording app with the consent of at least one of the parties. This is called a "one-party consent" law, and you can be the one to give consent if you are a party to (that is, involved in) the conversation.
If you are not a party to the conversation—for example, if you are recording a phone call that you are not actually participating in—the "one-party consent" law requires one of the speakers to consent. They must have full knowledge that the call will be recorded.
Whether or not you are a party to the call being recorded, you should be aware of how state recording laws apply to your situation. Some states have stricter wiretapping laws than others.
In California, it is illegal to record a confidential telephone call without the consent of all parties to the conversation.
Massachusetts makes it illegal to secretly record most phone calls, so all parties must consent. The state's wiretapping law notes that, if a party is aware they are being recorded and does not want to be, it is up to them to leave the conversation.
Washington state requires all parties to consent to a call recorder for private phone calls. However, the definition of "private" can be unclear. The state also considers it consent if you effectively announce to everyone in the conversation that the call is about to be recorded, and if that announcement is recorded, too.
What if someone threatens legal action after you've recorded their call?
Individuals who violate federal or state wiretapping laws could be subjected to criminal prosecution. Your source also sue you for damages. In many cases, however, the burden of proof is on the party who claims to be injured. If there is any question about the legality of using a recording app, you should consult an attorney.
Be sure to keep all recordings, so you can easily share them with your source or legal counsel if any legal issues arise. This is also why it is important to secure everyone's consent if you use a call recorder. Sharing a copy of the recording with your source can also help establish trust.
Don't let federal and state laws scare you away from using a call recorder! If you are careful to follow state laws and get consent from all parties, and otherwise follow the correct protocol, there are many benefits to using a call recorder in the workplace.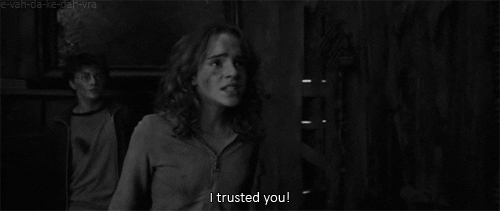 What Are the Social Implications to Recording Calls?
Even if you use a recording app legally, you should also be aware of the social factors involved in recording calls. Using a call recorder without telling the other people on the call can damage trust and even negatively impact your work life.
Possible social consequences to using a call recording app without permission include:
Damaged reputation (either for you or your organization)
Less cooperation from your source in the future
Difficulty finding willing sources of information
Reduced revenue from new customers
Workplace discipline, including potential job loss
These repercussions can be as serious as legal consequences, if they impact your ability to do business. There are many benefits to using a call recorder, so it's important to follow good social and legal call recording etiquette to establish trust. Otherwise, you could miss out on:
Using recorded calls to improve customer service
Monitoring employee performance
Capturing all the details in a client call
In some situations, such as speaking to a customer-service representative, most people are aware that their call is being recorded. However, you can preserve trust by making sure to ask permission ahead of time.
3 Helpful Tips for Asking Someone to Record a Conversation
Call recorder apps have many benefits for workers and businesses in a variety of industries, including journalists, customer service, retail, and HR professionals. The right call recording app also gives you other beneficial options and convenient features, such as audio file sharing and transcription abilities.
So how do you not only ask someone to record a conversation, but also get them to agree? Most people will agree to a recording if you ask politely, and right away.
If they need some convincing to let you use a call recorder, however, here are some good ways to go about it:
1. Ask for call recording consent in writing.
Although it may sound like a hassle, getting written permission to record a call is good for both you and the other party in the conversation. It can let the other person know how the recording will be taken and used, and it can protect you from potential legal repercussions if the person changes their mind later.
Before requesting the agreement and using the call recorder, make sure you understand call recording laws in your state and the other party's state.
When putting call-recording consent in writing, be as detailed as possible. Be sure to include:
When and where the call will take place
Who is involved in the call
What call recorder will be used
How the recording will be used
Who will have access to the audio file
Other relevant, applicable details
You should put your request for consent in writing, even if it goes unanswered, since it may be considered evidence of good faith if the call recording is disputed later. However, silence or a lack of response should not be taken as consent.
In many cases, a simple email exchange counts as a written agreement, since there is a record of the terms and permission. The email should contain the same information as a paper agreement.
If all parties respond to the email with "I agree to these terms" this often is considered a legal, written agreement. In serious legal issues, however, it is best to consult an attorney first.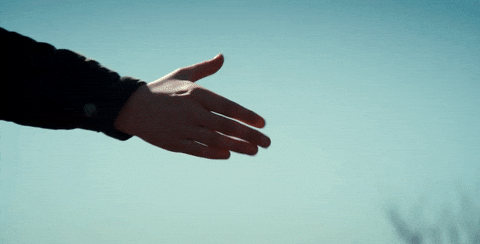 2. Let them know the benefits of a call recorder.
If the other person is reluctant to give permission to use a call recording app, you might remind them of the benefits of having an audio recording of the conversation. Such benefits could include:
Ability to revisit important details
Giving the other party a copy of the conversation
Less need for follow-up calls, which can save everyone time
Ability to quote more accurately
Allows you to listen to them more carefully
Lets you stay better engaged in the conversation
If the other person is relying on you to send them the audio file after the call, do so as soon as possible. This demonstrates trustworthiness and may make that person more willing to allow call recordings in the future.
3. Provide examples of recorded calls.
With the explosion of call recording and audio transcription options in recent years, it's safe to assume that a lot more people are recording phone calls. If you want to use a call recorder, but the other party is reluctant, you may get their permission by giving them examples of previously recorded calls.
If your organization has its own examples of how call recordings have been helpful, then you could provide a few of those.
Other examples of successful call recordings include:
Call center outsourcing provider Magellan Solutions uses recorded calls as an example of their work.
A tech journalist's recording of his call with a Comcast customer service rep prompted the company to investigate and apologize for the rep's behavior.
According to Carman Lapointe, formerly Under-Secretary-General for Internal Oversight Services at the United Nations, the UN records calls for accuracy and accountability in investigations.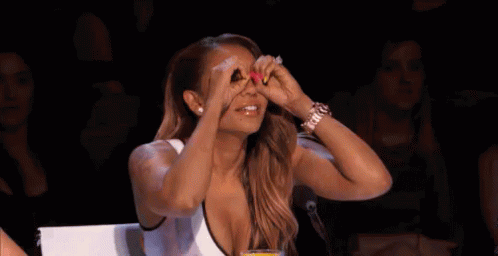 Looking for a better call recorder?
When seeking out the best call recording app for your needs, there are a few qualities to keep in mind.
Ease of use
Transcription options
Ability to record both outgoing and incoming calls
Sharing options
Storage space
Editing capabilities
High audio quality
Be sure to check out online reviews, too:
"Really easy to use and much better than the various expensive dictaphones I have. Also, an excellent transcription service." — David Parry, Rev Call Recorder user
"Excellent sound quality and recoding time isn't restricted. I can also easily send to my email to hear playback at a later date. Love it." — Rachel Simmons, Rev Call Recorder user
"I'm so happy that Rev finally made a call recorder. I've been a user of Rev transcription service for years for my interview recordings. Recording calls has always been a hassle. This app makes it pretty painless to record cell phone calls and then getting them transcribed is a tap away. I love Rev and this call recorder!"
The Final Word on Call Recording
It's important to preserve trust when recording calls, to preserve you and your business' reputation, and make it easier to work with others in the future. Maintain trust by following legal and social protocol when using a call recording app. All parties should know that their call is being recorded. Be sure to reference these helpful tips to getting their permission beforehand.
Learn more about Rev.com and our call recording app. Try it for free today!
Affordable, fast transcription. 100% Guaranteed.