5 Advantages of Translating a Video to English Subtitles Without Breaking a Sweat
Subtitles and captions are often lumped into the same category, but they're two vastly different things. Captions are a transcription of the dialogue and include audio cues, such as background noises and speaker identification. Subtitles, meanwhile, are translations that assume the user can hear and typically provide the dialogue text in the viewer's native language.
For example, if an American was watching a movie with French dialogue, they would use subtitles to understand what was being said. And they wouldn't be alone – 59 countries count English as an official language and 20 percent of the world's population speaks English. That opens up the opportunity for other countries to translate video to English subtitles and widen their viewing audiences.
If you're making a video, you should strongly consider the benefits that occur when you translate video to English subtitles. They'll help you achieve higher performance with your content and allow you to reach a more expansive group of viewers.
Benefits of Translating Video to English Subtitles
There are a host of benefits to adding English subtitles to your video. Listing them all would take longer than it would to watch the entire Lord of the Rings trilogy, so let's look at the top 5 benefits that give your video content an immediate impact.
1. Improved Rankings
Searchability is huge for video content. 100 million people watch at least one video every single day and 300 hours of video are uploaded to YouTube every minute. Getting discovered can be as difficult as trying to find a friend at a concert when they're bent over tying their shoelaces in the middle of a mosh pit. You can take action to make your video more searchable, though. When you translate a video to English subtitles, you're not only improving your search rankings, but you're also opening up your audience to include English-speaking searchers.
Improved search ranking is beneficial for both businesses and individuals. It provides more traffic and bigger audiences – and organic search is still the most common way of finding content. Google owns 75 percent of the search engine market share but appearing on multiple search engines will boost your audience size. Additionally, you'll gain more opportunities to learn what your audience responds to most, which will help future video content perform well.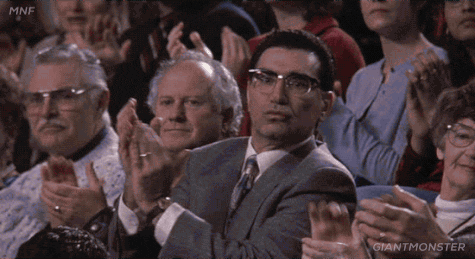 2. Reach a Bigger Audience
The world is a huge place and English is the most widespread language. 1.5 billion people speak English; without translated English subtitles, these people are cut off from the message of your video. Even if English isn't their first language, they may appreciate the ability to practice following along with the subtitles on your video.
The lack of subtitles could hurt a video producer for a number of reasons. Your videos may receive low video performance, resulting in stunted growth for your brand as a whole. Additionally, you risk confusing your audience. Think about a time when you've turned off a movie or felt disoriented watching a video in another language because couldn't understand what was happening. You're not the only one who feels like that. If you translate video to English subtitles, you can ensure more of your audience is aware of what's going on. And if they're in the know, they'll be more likely to engage with your content.
Many platforms will allow you to offer captions for your audience, and several sites can even walk you through how to do it step by step. However, unless you provide your own subtitles, you're at risk of showing inaccurate and distracting subtitles. Rather than rely on that, you can control your entire viewing experience with subtitles made by professionals.
3. Act as A Resource for Non-Native Speakers
You're also making your videos more educational for your audience. Remember how 1.5 billion people speak English? It's not the native language for all of those people, which means they can always use more practice with it. Subtitles on videos spoken in another language are the perfect way for these people to get additional experience. A video producer can become a trusted resource for classrooms across the globe if they include reliable, accurate translated English subtitles, with their videos being used both for learning English or their native language.
When you translate video to English subtitles, you're opening up those learning resource opportunities. That means the potential for more money, a wider audience, and people looking at you as an expert within the industry. All of that leads to a stronger overall brand.
4. Better Engagement Around the World
Simply put, videos with subtitles get better engagement. A typical viewer will watch 91 percent of a video that includes subtitles. If your video doesn't have subtitles, that amount watched drops to 66 percent. Other engagement will see a boost, too. More people will like and share your video, and it's easier to comment (especially a quote) when a viewer can easily read what's being said onscreen. That higher engagement fits nicely in Facebook and YouTube's ever-evolving algorithms, which promote videos that are well-received and interacted with more frequently.
If video performance and engagement are metrics that you're tracking for your videos, subtitles will make those videos perform better. As your video picks up steam and gets more popular online, you'll want as many people as possible to understand and enjoy your work. Otherwise, it'll be like screaming into a well – it's cool for you, but it is it really reaching anyone else?
5. Create Different Content for Users
Another terrific feature of subtitles? The translated videos can be used as new content for your audience. Once you've created English subtitles, you can turn them into blog posts, emails, infographics, social quotes, and other written content. With no subtitles, you'd have to do all of that work manually. But when you translate video to English subtitles, everything is transcribed for you, letting you easily produce that other content and share it with your viewers and readers.
The additional content will create several new opportunities for you and your company. Developing a blog post allows people to link to it, adding backlinks to your site, which boosts your SEO and website authority. With an email newsletter, you're providing engaging content that can help boost subscribers and click through rate. And with everything translated for you, putting together social graphics and infographics – things that people love to share and retweet – is a breeze.
Translate Video to English Subtitles In 3 Easy Steps
Yes, you could painstakingly write out every word in your video, making sure everything gets translated properly. However, that's not a valuable use of your time (or wrist strength).
Instead, you can use a subtitle translator with Rev, which is trusted by more than 100,000 companies across the world.
It couldn't be easier to get your subtitles, either. Simply upload a file or include a link from YouTube or Vimeo. Then, Rev's team of 10,000-plus subtitlers get to work, producing subtitles with 99 percent accuracy – and a 100 percent guarantee.
The file gets sent to you via email so you can view and download the subtitles. Rev also has an intuitive editor; you can make any finishing touches on your subtitles before publishing them with the world.
In addition to the 99 percent accuracy rate, Rev has a ridiculously fast turnaround time. Depending on how long your video is, you can get subtitles in two hours, oftentimes even quicker than that. Even longer videos will be returned to you within one day. With another company, you'd typically have to pay extra for that kind of turnaround.
And speaking of paying, it's hard to top Rev's competitive pricing. The price per video minute is just one dollar, regardless of how long your video is. And there are no extra fees for turnaround time or difficult audio. With other services, it may seem like they have a comparable cost, but when they start including fees for add-on features…well, that adds up in a hurry. It's nice to know that you'll have an even $1 rate for your video subtitles, whether it's a minute or half an hour in length.
You know you're in good hands, as well. More than 100,000 companies spanning all different kinds of industries use Rev, including Buzzfeed, Google, Marriott, AT&T, the University of Texas and Austin. Those companies have video content needs just like you, and they know who to rely on to get their subtitles completed accurately.
Get Started With English Subtitles Today
If you're making video content, chances are you're a busy person. You know subtitles are important, but why spend all that time and energy creating them yourself? Instead, simply add subtitles to videos online today.
You don't even have to make a huge commitment – start with just one video to see how simple the process is and how quickly the English subtitles make a difference on the video's viewers. From there, you'll continue growing and engaging with your audience. Visit Rev's subtitles page and start making your content really resonate.
Affordable, fast transcription. 100% Guaranteed.