How a Podcast Transcription Service Helps Grow Your Audience Reach
Podcasts are more popular than ever. More than half of the United States has listened to one – and there are plenty to choose from. With over 700,000 shows and 229 million episodes available to listen to, there's no shortage of content for your ears. There are plenty of benefits to podcasting, too. Commuters can digest content on their way to work. A trip to the gym or going for a run is a lot less painful when your audience has a fun podcast to listen to. And with a podcast playing, people will actually look forward to activities like doing dishes or folding laundry.
However, you can't just record your podcast, hit publish, and expect people to flock to your show. In order to draw as much attention as possible to your show, it's vital to get transcripts of your podcast episodes and then leverage that written text online.
When it comes to podcasting, a high-quality and reliable podcast transcription service is an absolute must.
What Can Podcast Transcripts Be Used For?
Audio transcriptions of your episodes have a wide range of uses that, as a podcaster, you may have never even considered. If you're going to go through the trouble of starting your own podcast, you want people to listen to it, right? Simply uploading the audio file to your website isn't doing it the justice it deserves.
Having a text file of your podcast episode clearly displayed on your website allows search engines to crawl the information more easily. You can also take excerpts from the recording and use them for marketing materials across your social media channels, email newsletters, and other publishing platforms besides your blog.
Remember, your podcast is just one part of your overall marketing strategy. You want to drive people to it, but you can do that in a number of ways. On top of that, maybe a certain audience member isn't able to listen to your podcast at this exact moment. Would you want them to miss out on your useful content? Or would you rather engage them in another way by transcribing your episodes?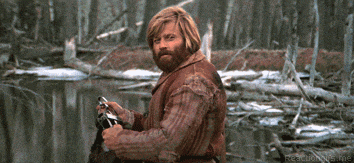 Those aren't the only people who can benefit from your podcast being transcribed into text. Here are a few other folks you should keep in mind – and yes, they're a part of your audience, no matter how niche your content is:
People Who are Hard of Hearing or Suffer from Auditory Processing Disorder
Hearing loss affects 48 million people in the United States. Some people are born with a form of hearing loss; others acquire it throughout their lives. 15 percent of children between 6 and 19 years old have some form of hearing loss; 14 percent of adults 45-64 also suffer from it. That percentage increases the older your listeners become – 2 in 3 adults over the age of 75 experience hearing loss.
Even if people that don't experience hearing loss, they may have Auditory Processing Disorder (APD). People with APD have difficulty recognizing subtle differences between sounds in words, can have trouble with the order of sounds, or find it tough to block out competing noises in the background. About five percent of children experience APD; the disorder can continue into adulthood.
Being able to follow a podcast with a text transcript can benefit people who have these hearing problems. They can really digest the information being spoken at a pace that works for them.
English Language Learners
There are millions of people in the United States whose native language is English. They grew up learning the language and can speak it fluently. They even understand all the strange English idioms and sayings, like "don't count your chickens before they hatch" and "a bird in the hand is worth two in the bush."
For those people, an audio-only podcast may work just fine. But those aren't the only members of your audience. About one in ten students in the U.S. are English Language Learners – people who, as the name suggests, are currently learning English. These ELL students are at varying degrees of understanding, and they may miss out on vital information simply by listening to your podcast.
However, by including a text transcript with your podcast, you open up your show to this wide audience. They won't feel lost and can follow along with your content.
Search Engine Optimization for Your Website
Beyond making your show more accessible for your listeners, there are several benefits to having written text on your website. Your SEO will see a boost; search engines crawl sites for content and determine the value of a site or page by looking for specific keywords and terms online. Each one of your episodes likely contains several keywords or phrases, but if you're only including a quick recap of the episode, your site won't rank as highly as it should.
A written podcast transcript is also valuable to showcase your expertise. You can take quick bits from the recording and share them across social media, email newsletters, blogs on your website, contributed content to other sites, and a whole lot more.
By now, you know why you need a podcast transcription service. But where do you go from here?
How Do I Get Podcast Transcripts of My Episodes?
Most people think transcription and picture themselves listening to their episodes dozens of times over, stopping and rewinding in order to quickly type each and every word that's spoken. While that's one way to transcribe an audio recording, it's highly inefficient – and your fingers will feel the pain for days!
Luckily, you have several options when it comes to podcast transcription services. These ways are more effective than the DIY route (and you'll spare your fingers a lot of hurt). But how do you figure out the best podcast transcription service? Here are a few different routes you can go.
Software/ AI
Software/AI transcription services are entirely automated. You'll upload your audio file and receive a transcript after the software goes through and turns your audio into text. An example of software/AI podcast transcription services is our new automated transcription service.
With software or AI transcription, episodes can be turned around within an hour, usually in a matter of minutes. And with companies like Rev or Temi, you'll be charged only 25 cents per audio minute for these automated services. Some other service providers additionally include tiered subscription offerings, which adds to the overall price. While these transcripts are simple, quick and generally inexpensive, their accuracy isn't nearly as high as the next option.
Transcription Professionals
Instead of an AI approach, you could work with an independent contractor. Again, you'll upload your audio file and then the independent contractor will transcribe it for you. You'll receive a text transcript that you can include on your website alongside your episode. An example of an independent contractor for podcast transcription services is Rev!
These human-produced options cost a bit more, but you're getting more accuracy with them. You'll pay about 80 cents to $1.50 per audio minute. However, these transcripts are 99 percent accurate. With most independent contractor podcast transcription services, after you upload your file, you'll get your transcript within 12 to 36 hours.
A DIY Approach
Conversely, you can also choose a do-it-yourself approach and handle everything on your own. A DIY approach for transcriptions is the least expensive financially, but unless you have a great ear and quick fingers, it's going to take you longer than other methods.
With a DIY approach, you'll open up your audio file and pull up a Word or Google doc (or somewhere else where you can type words). Then you'll push play and listen, transcribing what you hear. You'll have to stop and rewind often to make sure you catch every word. The amount of time needed for a DIY approach can be a challenge for most podcasters, but if you have a lot of extra hours in the month, you can make it work.
Volunteers or Business Partners
Another route you can take is to find a volunteer to help with the transcription. In return, you can offer them something else of value. Similarly, you could trade your transcription services with a business partner in exchange for you providing them with some sort of business service. This could range from non-work activities – maybe you're handy with cars and can offer an oil change in exchange for a few transcripts – to things that can help someone in their career, such as designing a new business card.
Utilizing a volunteer or business partner helps alleviate the cost of paying for a professional transcription service. However, this method has its own challenges. Perhaps the person you're trading with doesn't have any transcription experience, or they may format things differently than you'd like. They may also want more from you in return, or ask for their favor at a time that's inconvenient.
Have you weighed all your options? If you decide to use a podcast transcription service, here's the top one to go with.
What is the best site for audio transcription?
There are numerous benefits to hiring a professional transcription service versus trying to do it yourself. A professional is more accurate and is better at formatting with speaker identification, timestamps, and other helpful features. It's also so much quicker to use a podcast transcription service than doing everything on your own. Wouldn't you rather spend time focusing on your next episode or another idea to help your business succeed?
Since you don't want any headaches with your transcribing, you'll want to choose the podcast industry's best audio transcription service. Rev's professional transcription and automated transcription services are both great options for your podcast! Depending on your needs and timeline, you might choose the human-powered option for accuracy, or the automated service for a 5-minute turnaround!
Hear it from professionals at major companies: IBM Content Marketer Martin Lieberman says, "I couldn't do much of my job without Rev. It's an essential service for any writer." And Steve Flamisch, Press Officer at Rutgers, adds, "Rev provided high-quality service and tight turnaround for a very competitive price."
Having that peace of mind with your podcast transcription service is a big deal.
Reach More Podcast Listeners With Transcripts
There's plenty to focus your time and energy on when you're putting your podcast together. Transcription shouldn't be one of the things that cause you trouble. Whether you're looking to make your podcast more visible online or assist more people in consuming your work who otherwise aren't able to, transcription services are super beneficial. They'll save you serious time and money in the long run.
Ready to give your podcast a boost with the best podcast transcription service around? Visit the Rev transcription services page to get started.
Affordable, fast transcription. 100% Guaranteed.